Mel Shaver-Durham,
Interiors & Styling
I specialize in unique, customized interior design.
I would love to help your home tell your story!


---
What design services do you offer, Mel?
Hi there! I offer both In-Person and E-Design services. E-design services are performed entirely virtually, which means I can work with anyone, anywhere! They also cut out the need for in-person meetings & travel. By eliminating the cost of travel time, you'll save money that you can ultimately spend on more things for your home!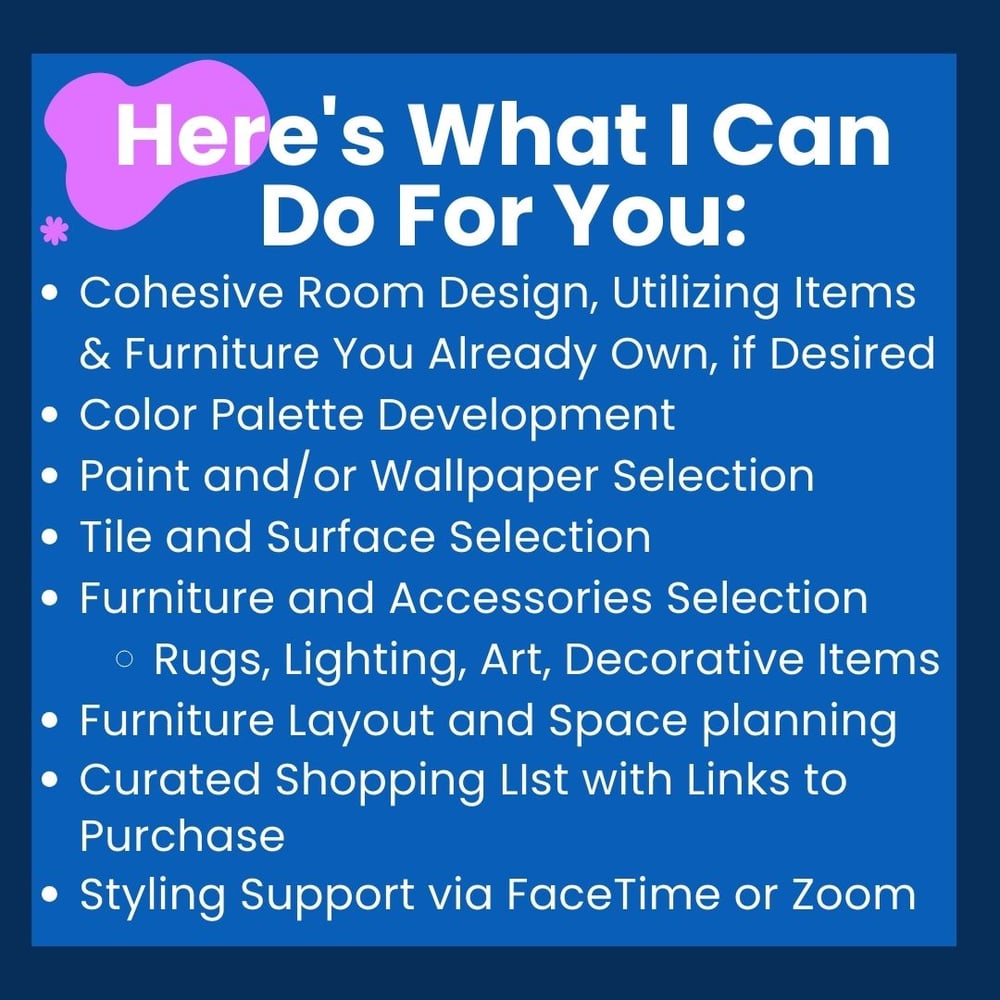 NOTE:
I am a self-taught designer without any formal training, so I am not able to provide advice on plumbing, electrical wiring, or architectural design.
However, if you are looking to turn a bland, empty or unattractive space in your home into one that is beautiful, unique and inviting, I am the designer for you! This is what I am good at, and what brings me joy too!